The last few weeks, we have tackled a bunch of the various "summits" nearby. The hip has cooperated with 6+ miles, 3+ hours on the trails, some of which were steep and rocky. I used to hike a lot before I got into running, so it's been nice to revisit an old hobby. To celebrate the miles, I bought myself a new hydration pack, the Nathan Intensity Race Vest: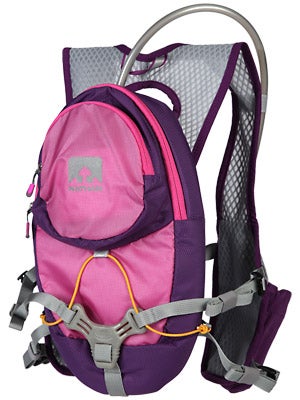 We've also been having some incredible weather. A few picture from our hikes:
I've been doing the ElliptiGo pretty regularly. It's a good workout and really does not bother the hip at all. Though, secretly (or maybe not so secretly lol), I do wish I could ride my bike instead. It's getting better, but still aggravates the hip flexors too much for it to be comfortable.
The sun is already is setting earlier, so pretty soon it'll be dark when I get out of work! This summer was such a blur. :)